Bareface Media have decided to take on 10 kilometres of Brum and to raise money for local projects in the process. Come the end of Sunday 3rd May 2015, we will be battered.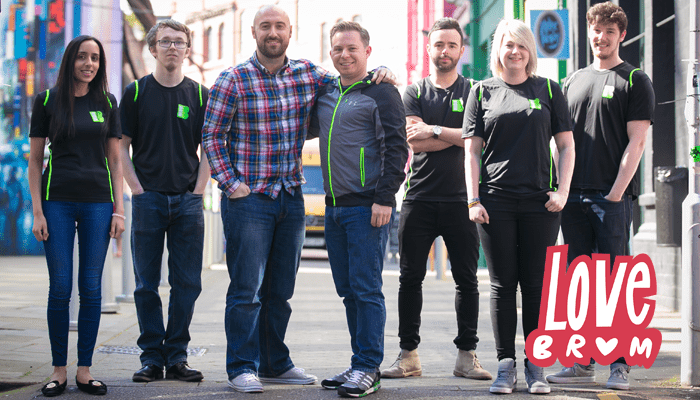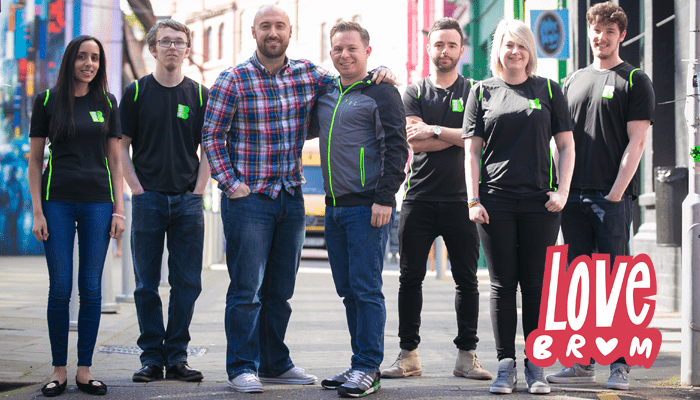 What's going on?
Because, when we say "take on", we actually mean a mixture of running, jogging, walking, crawling, and rolling... It really doesn't matter to us, as long as we do it.
So, who are "we"? Bareface Media is a full service advertising agency based in Brum. We have won awards and all that. So we must be pretty good, right?
A team of 8 (made up Managing Directors, Financial Directors, Developers, Account Managers and Designers) will be training hard** on the lead up to the big day - Sunday May 3rd - all crossing our fingers and toes (not whilst we are running obviously) in hope of raising some serious dough.
More importantly however is that we are proud of our city and the great stuff that is happening within it. It is time to big-up our chests (is that how the cool people say it?) and start singing and dancing about the good and great Brum has to offer.
* We hope that there will be no blood.
** Sitting in a pub looking - and crying - at the route.
Why?
So this is why we are running in aid of LoveBrum. The new Charity on the block; a charity that is close to our heart, and one that we have been 'around' since its inception. Trust us, LoveBrum is about to do some wonderful things.
This way, we will be able to raise funds (and vital funds) to support local Birmingham projects that are delivering real change to our already-wonderful city. Job done.
We want to raise as much money as possible.
And the good thing? 100% of all monies raised will go towards the causes LoveBrum members choose to support. A little from a lot means just soooo much.
There are some super perks on offer in return for your support. These will blow your mind (note slight exaggeration) and will include everything from memberships to mugs; to limited editions thank-you cards, and digital hugs!
The Impact
Together, we will be making a difference. LoveBrum will be supporting projects that deliver real, tangible and charitable outcomes that will make our city, and the world, that tiny-bit-better.
You only have to watch this video to see the sort of projects you'll be supporting:
You will also be supporting a movement for a better Brum. By promoting these 'uncelebrated' organisations and people of Brum, you will advance our city socially. By promoting our great businesses, you will advance our city economically. With this combined effort, LoveBrum will be able to provide the motivation to really believe in Brum.
Birmingham, let's do this!
Other Ways You Can Help
We appreciate that times can be difficult. So, it's not all about the money. There are plenty of other ways you can help.
- Spread the word. Tell your friends, colleagues, postman. Everyone.
- Tell LoveBrum about a project that they should reach out to. There are loads and we bet one is right on your doorstep.
- Share, share and, share (pretty please).
Together, we will really make a difference. Find out more about LoveBrum here.
Right, back to the training.....