ICE AGE 5
ATS Euromaster
____
Services Performed
Idea Generation
Social Advertising
Community Management
BRIEF
Winter vehicle preparation is an important sales opportunity and as such, ATS Euromaster created a partnership for the DVD release of Ice Age 5 which provides a contextual message and theme around which to communicate. As well a promoting the release of the DVD, ATS were looking to promote Michelin tyres via social activity.
The key ROI elements we set out to deliver:
Drive sales for Michelin tyres leveraging giveaways as an incentive

Increase data acquisition from social media via social exclusive competitions
APPROACH & PROCESS
We split the activity into five areas:
Organic content
More generic content that was aimed to keep engagement levels high and break up the Ice Age and product promotions to avoid users becoming overwhelmed or bored. This included anything from seasonal content to a funny GIF.
Boosted posts
Giving our most important and impactful posts a boost by placing a small targeted budget behind them helped to drastically increase reach and engagement.
Targeted adverts
We produced Several ad groups within our campaign focused around the core areas of Products, Services and Competition. The products and services ads were targeted to users in close proximity to ATS centres with cars over 3 years old. The competition ads targeting was slightly broader but still used geo-targeting to ensure that the audience were relevant to the brand.
Social remarketing
By placing a pixel on the main ATS website, we were able to remarket to users directly on Facebook - pushing them to convert by leveraging the competition and offers ATS promoted over the winter period.
Community management
Monitoring and responding to users during the campaign period was vital to sustained user engagement.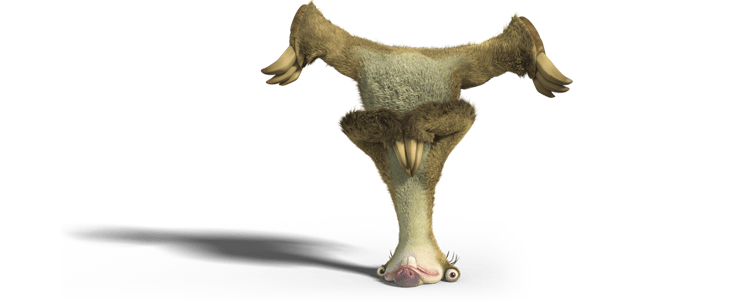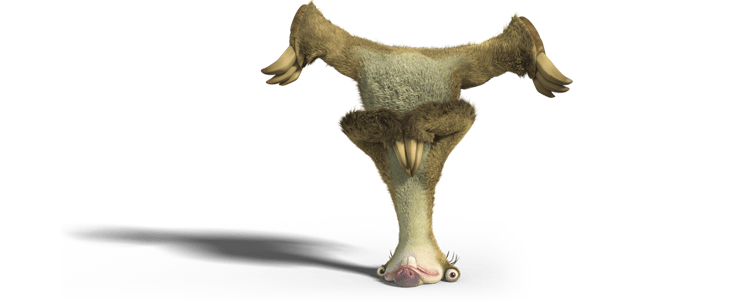 OVERVIEW
Overall one of the main areas we aimed to deliver for ATS was consistency in communications and tone of voice across the various social media platforms. This would allow us to increase reach but also provide a higher level of engagement across the board.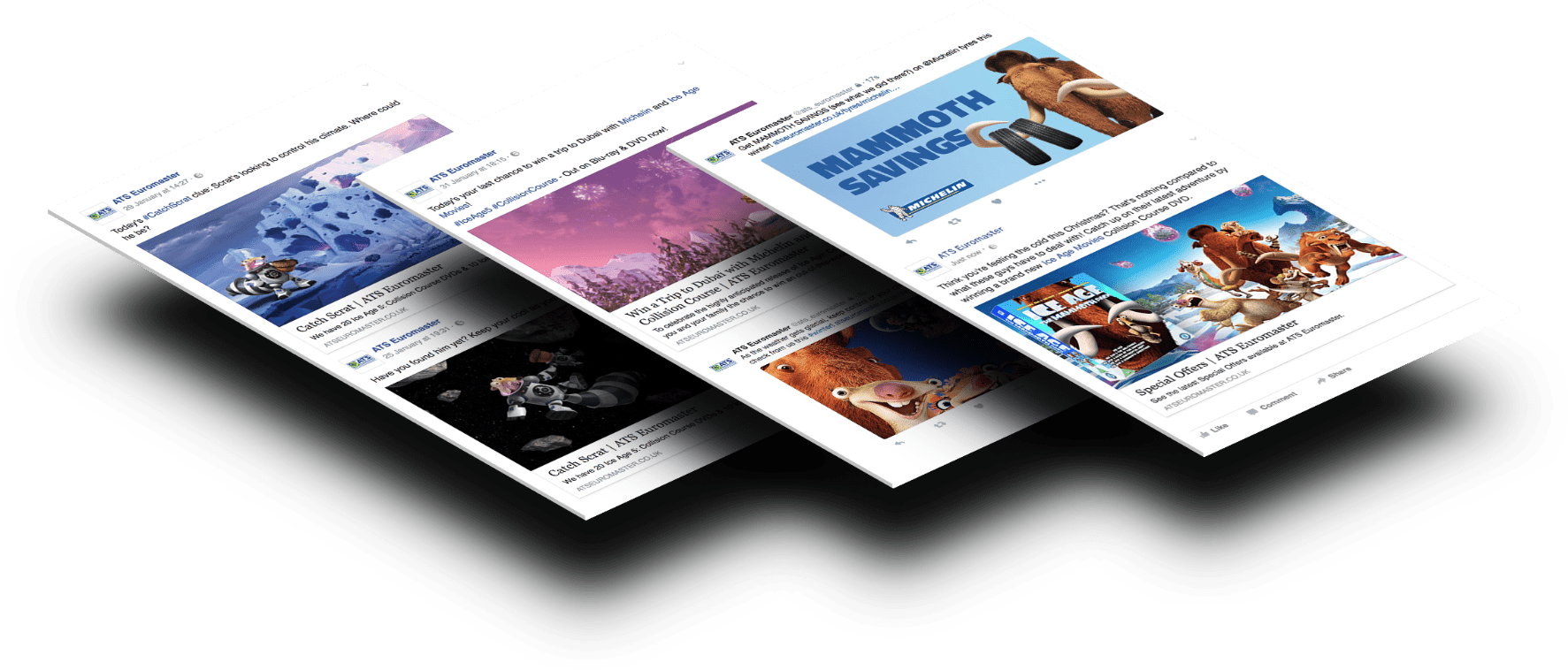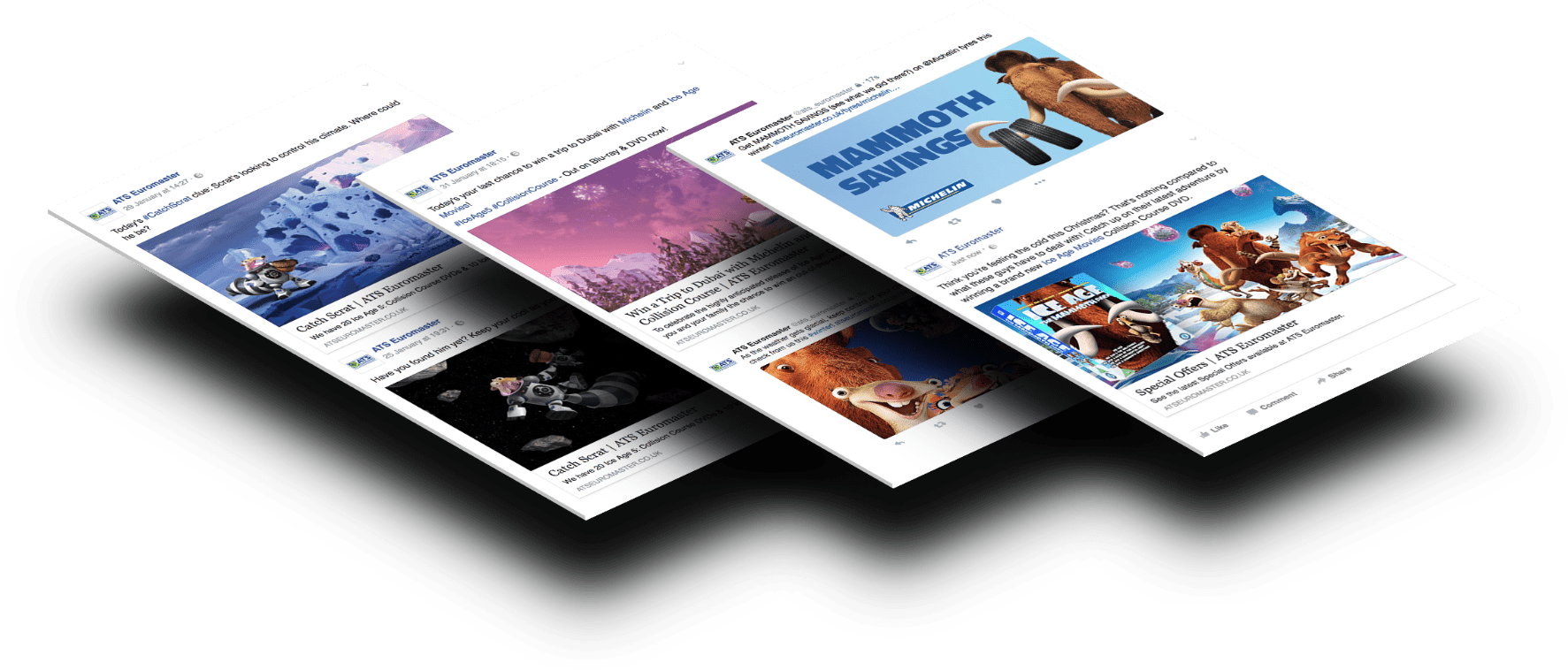 Posts were drafted in line with specific business goals for the coming month and other content curated based on previous engagement and audience demographics.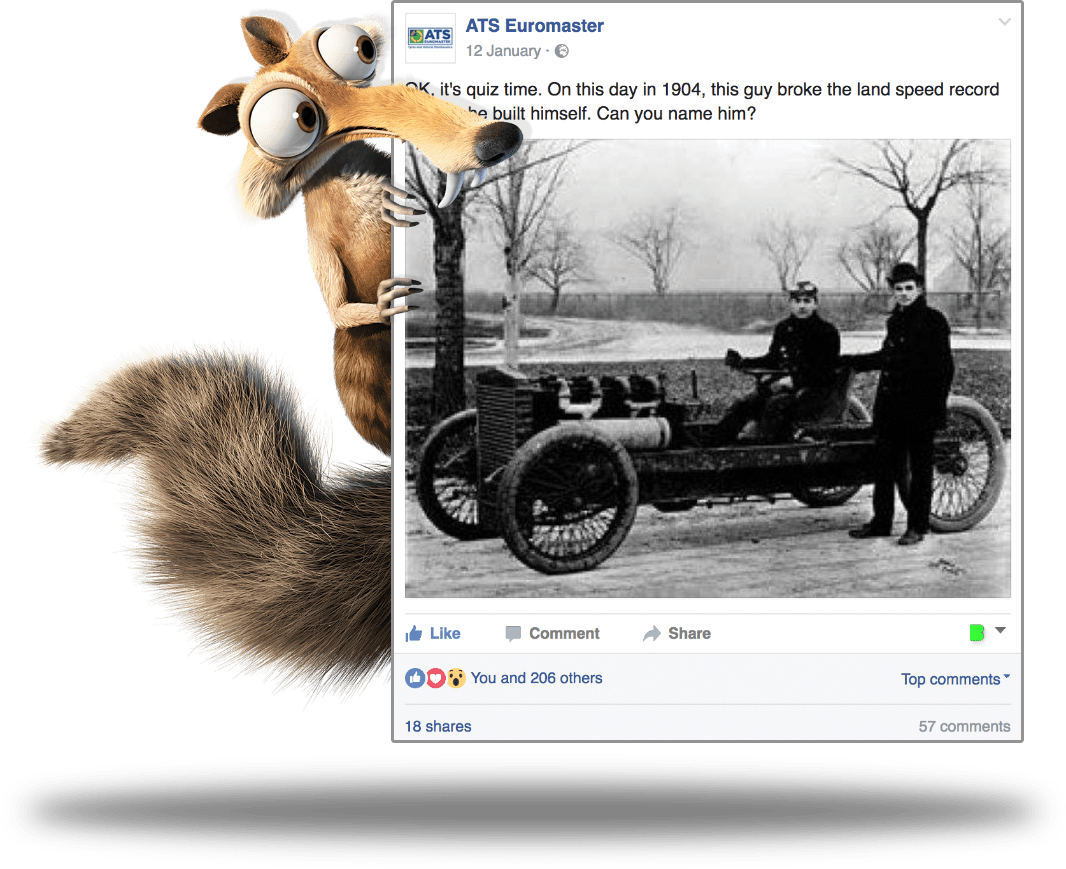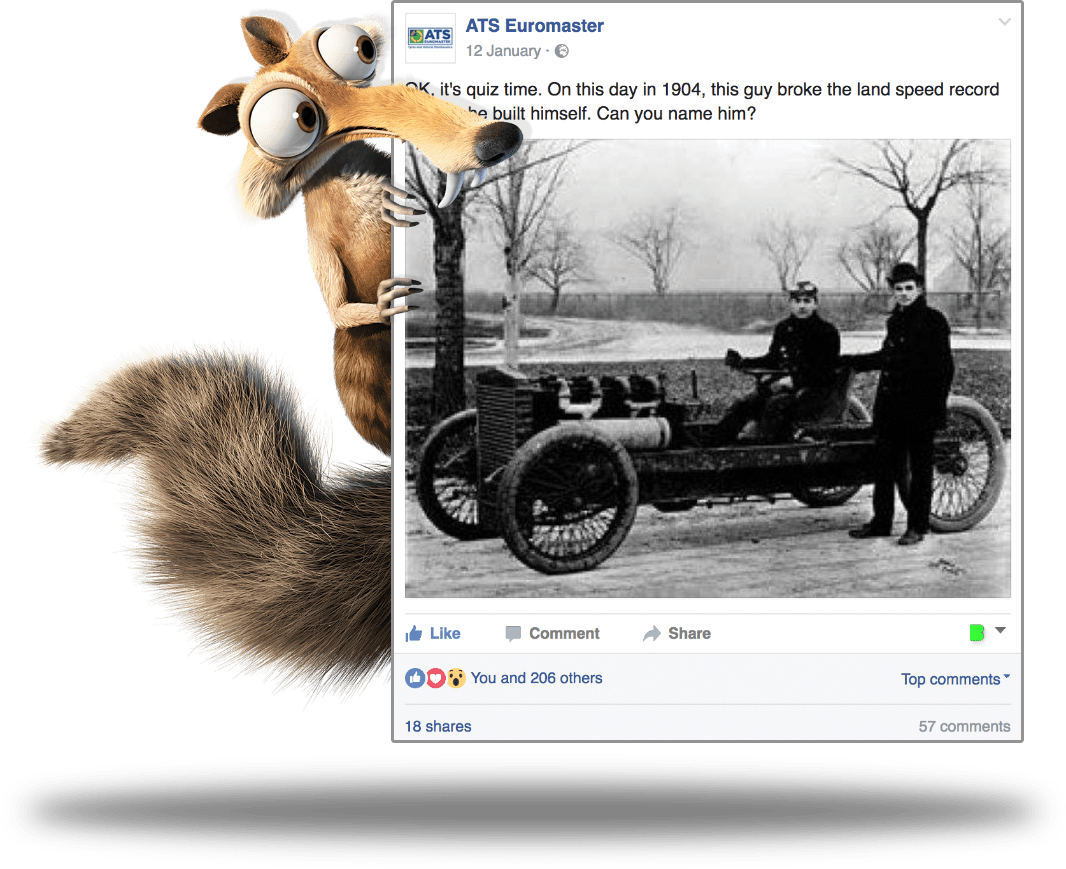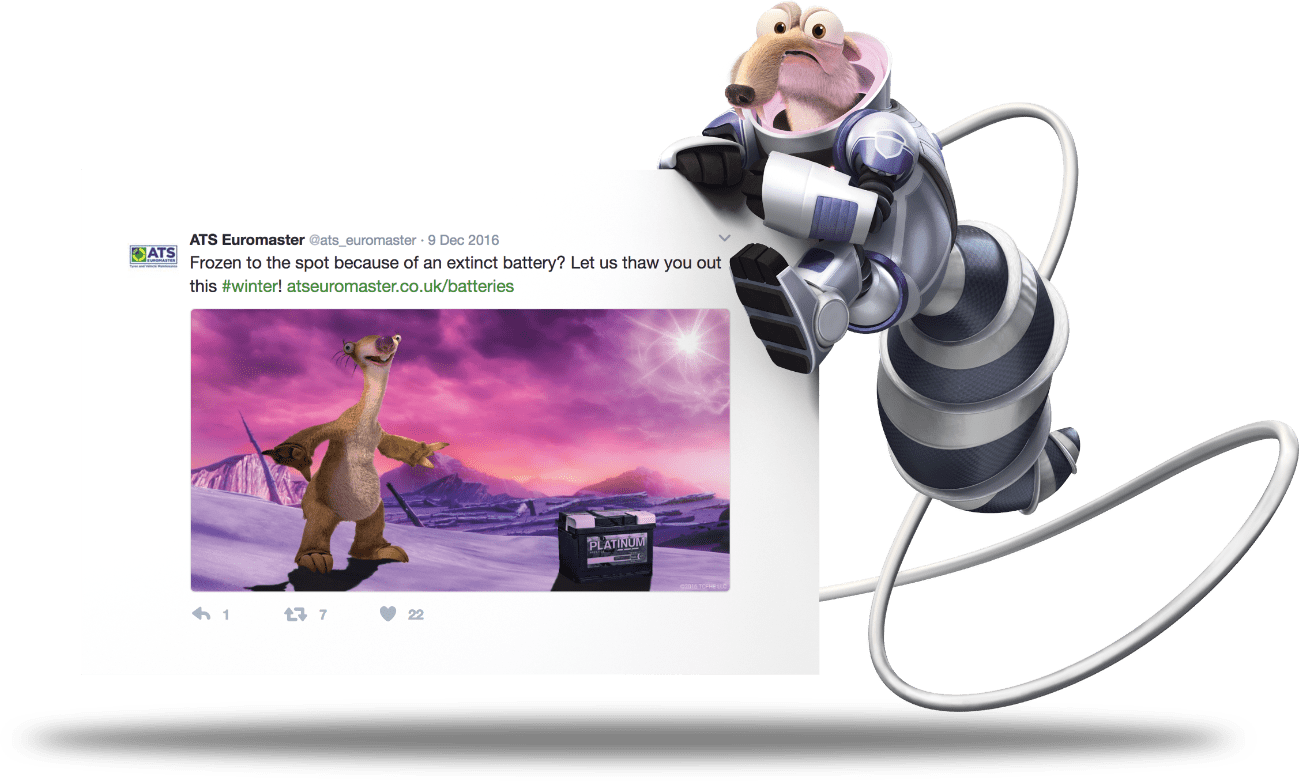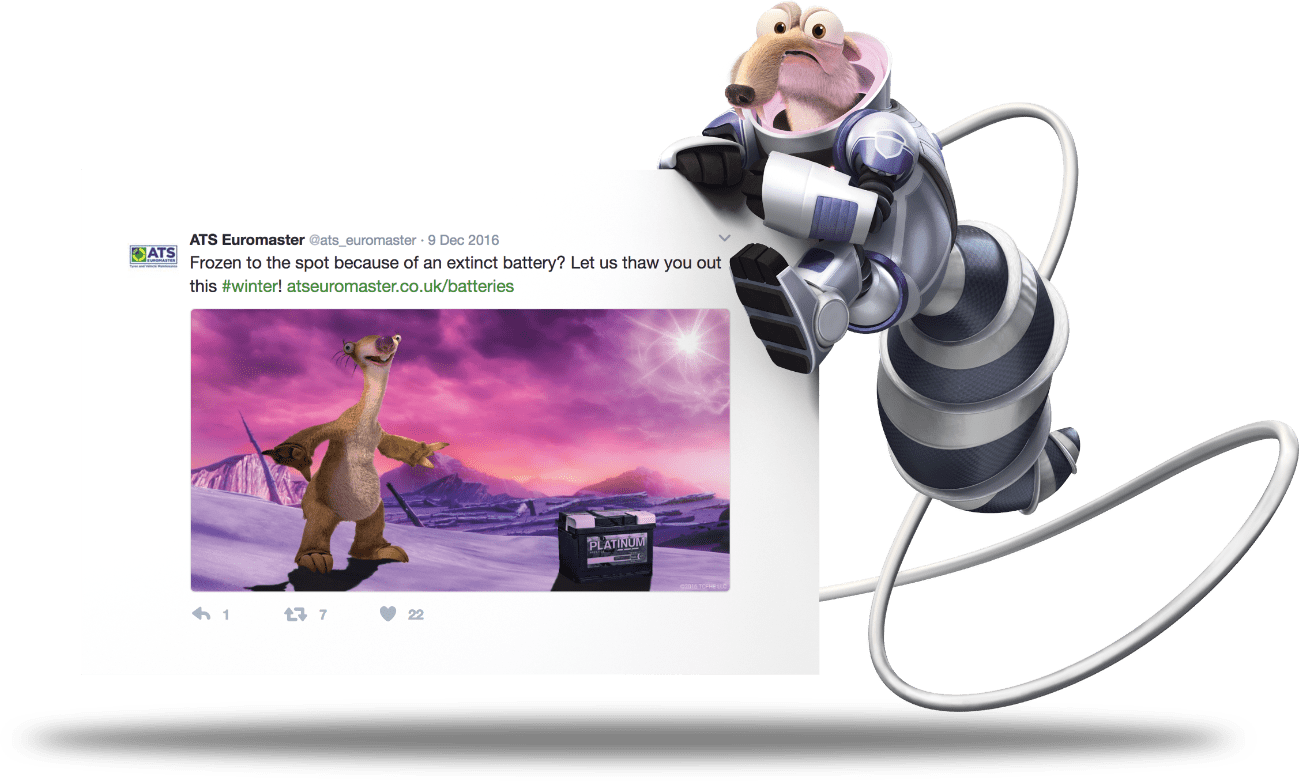 Key posts were boosted with a small budget to help increase reach to a targeted audience over the period of the campaign. We also reserved some budget until the final week in each month in order to strategically place this against well performing organic posts giving significantly more reach and engagement than may otherwise have been achieved.
From a community management point of view we worked with ATS to build a response map that can be utilised throughout the year. We have built up a knowledge bank that allows us to answer customer service questions quickly and solve any issues directly on social platforms. Social is beginning to become a first port of call for customer service queries at ATS.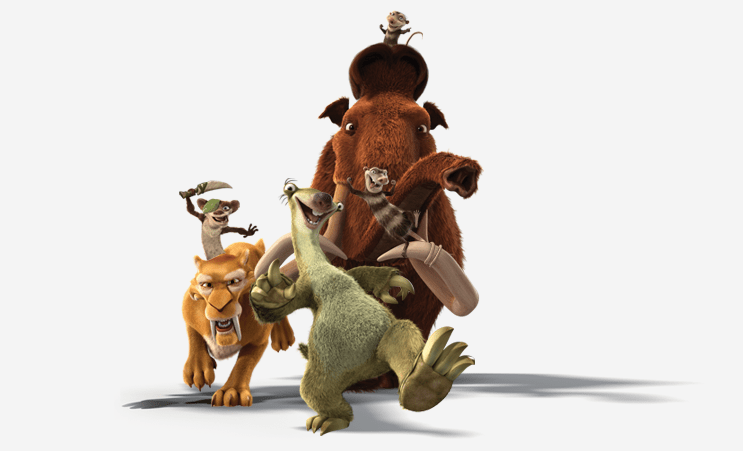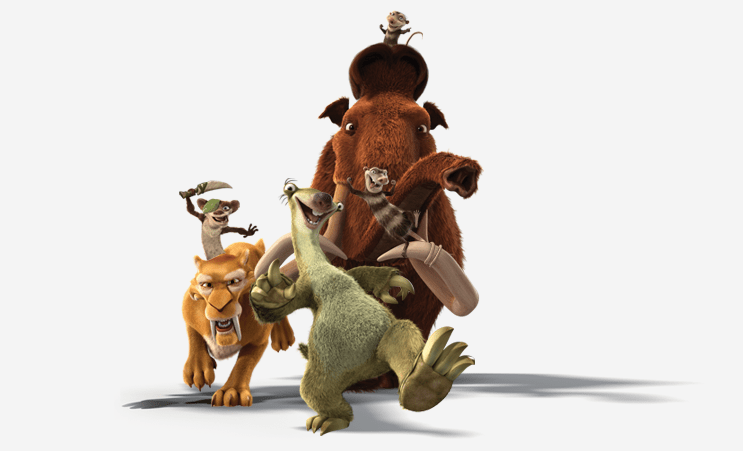 RESULTS
Overall we saw high levels of engagement on the social activity over the two months campaign period. The campaign was very effective in driving quality traffic from social to the main ATS website and as a result also delivered a first for ATS with direct and trackable revenue derived from social activity.
+391.44%
Traffic From Social
+436.15%
Revenue From Social YoY
The data is for a 2 months campaign period
From the start Bareface understood the role Social Media needed to play in this campaign and clearly communicated how they would deliver the outcomes we required. We are extremely happy with the results we have seen.
[unex_ce_button id="content_tm2bvgqd1" button_text_color="#fe019a" button_font="semibold" button_font_size="12px" button_width="auto" button_alignment="center" button_text_spacing="2px" button_bg_color="" button_padding="15px 40px 15px 40px" button_border_width="3px" button_border_color="#fe019a" button_border_radius="0px" button_text_hover_color="#000000" button_text_spacing_hover="2px" button_bg_hover_color="#fe019a" button_border_hover_color="#fe019a" button_link="/contact" button_link_type="url" button_link_target="_self" has_container="1" in_column=""]CONTACT US[/ce_button]