BRANDED CONTENT
Isuzu
____
Services Performed
Idea Generation
Video Content
Video Production
Social Advertising
Creative Direction
BRIEF
We were briefed to create a series of Branded Content spots to feature on the History channel, demonstrating the capabilities of the Isuzu Fury and Blade vehicles in different scenarios. The content had to ultimately drive the audience from TV to online.


APPROACH & PROCESS
Showing the car driving was not enough, we wanted to create a sense of excitement, energy and personality, whilst ensuring we always stayed within the CAP code governance. The mechanic of the campaign had to start online and finish online, it had to stimulate a conversation, raise awareness and finally create long-tail content that intrigued the viewer and was worth finding out about.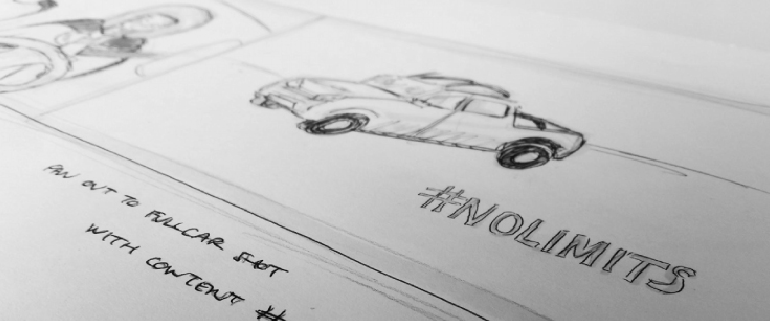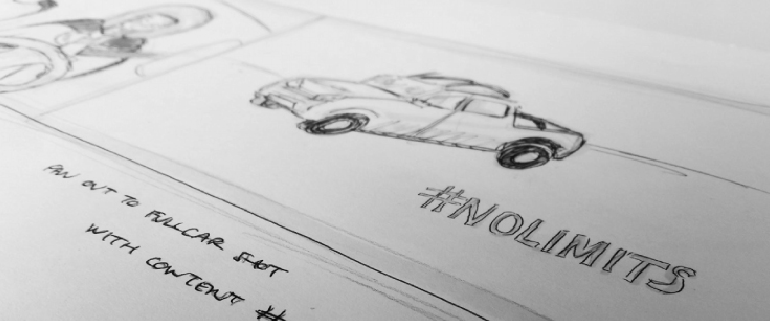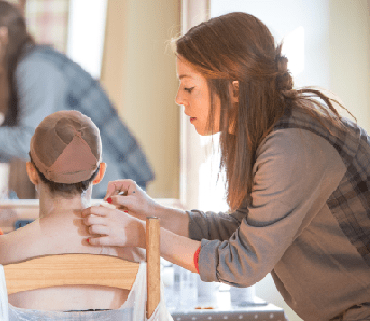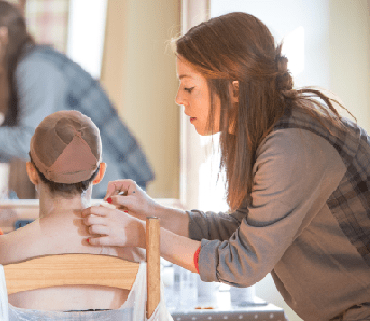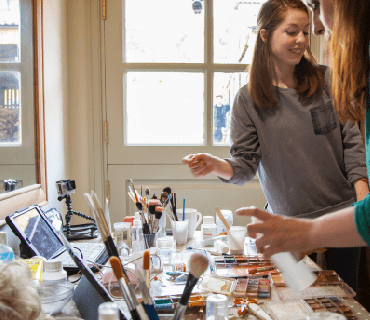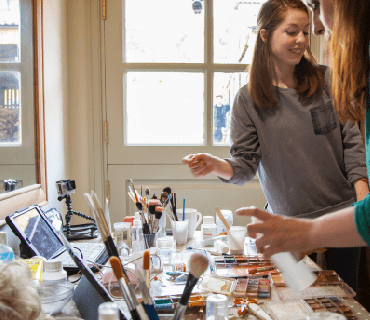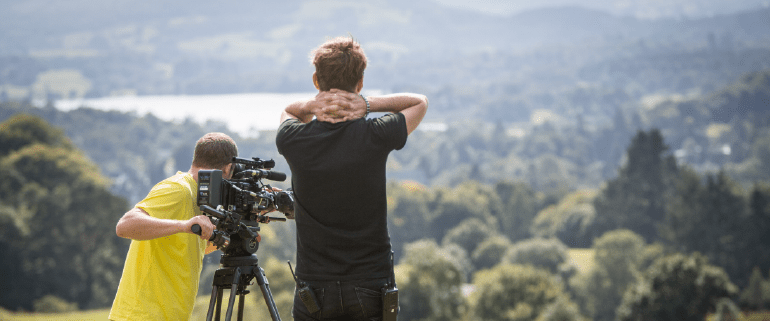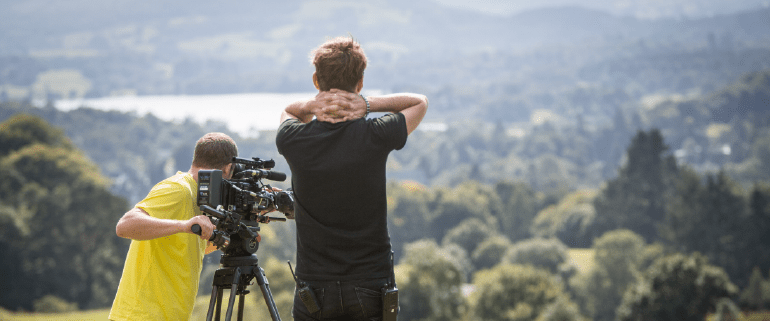 The concept we proposed was a Punk'd Style video to raise profile for the campaign and more importantly the D-Max. The road map for the concept started within social media with a competition to win a weekend break featuring a stay in a luxury hotel in the Lake District and an exclusive test drive of the new vehicles. The only catch was the winners would be part of an advertisement for the vehicles, or so they thought...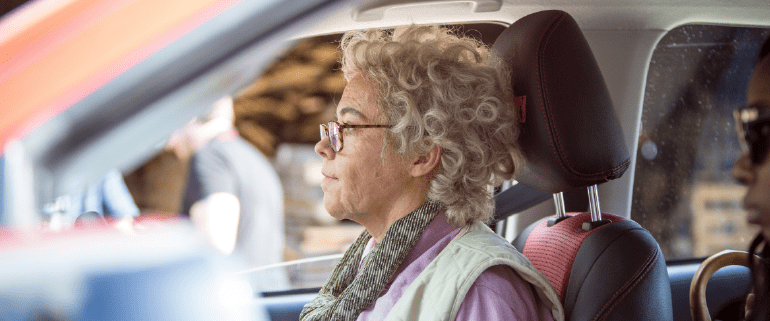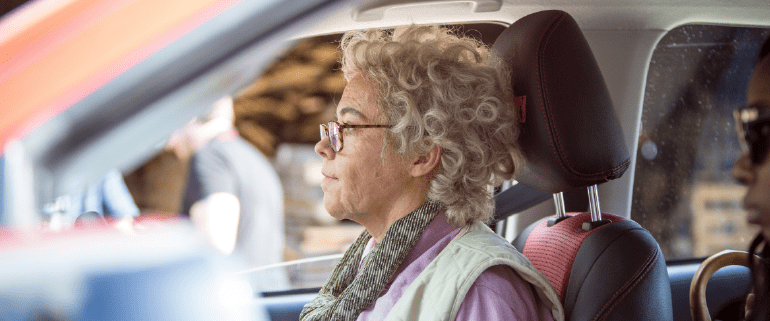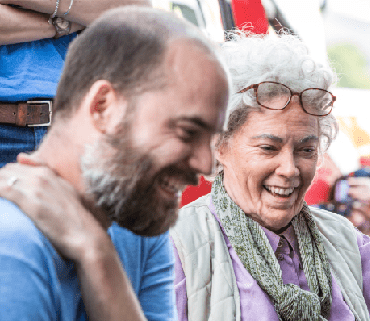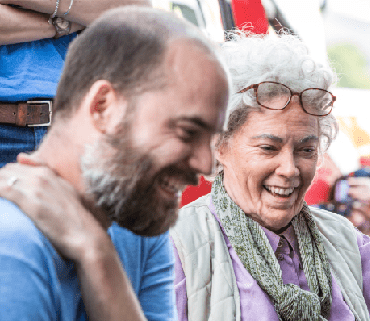 The scene is set with the winners of the social media competition thinking they would be taking a sedate yet challenging test drive. What they don't know is that a professional rally driver, disguised as a Granny who is also part of the test drive posing as one of the winners, will also be taking them for a ride. The concept relied heavily on the element of surprise, the more genuine this was the better the outcome of the piece, this was achieved to great effect.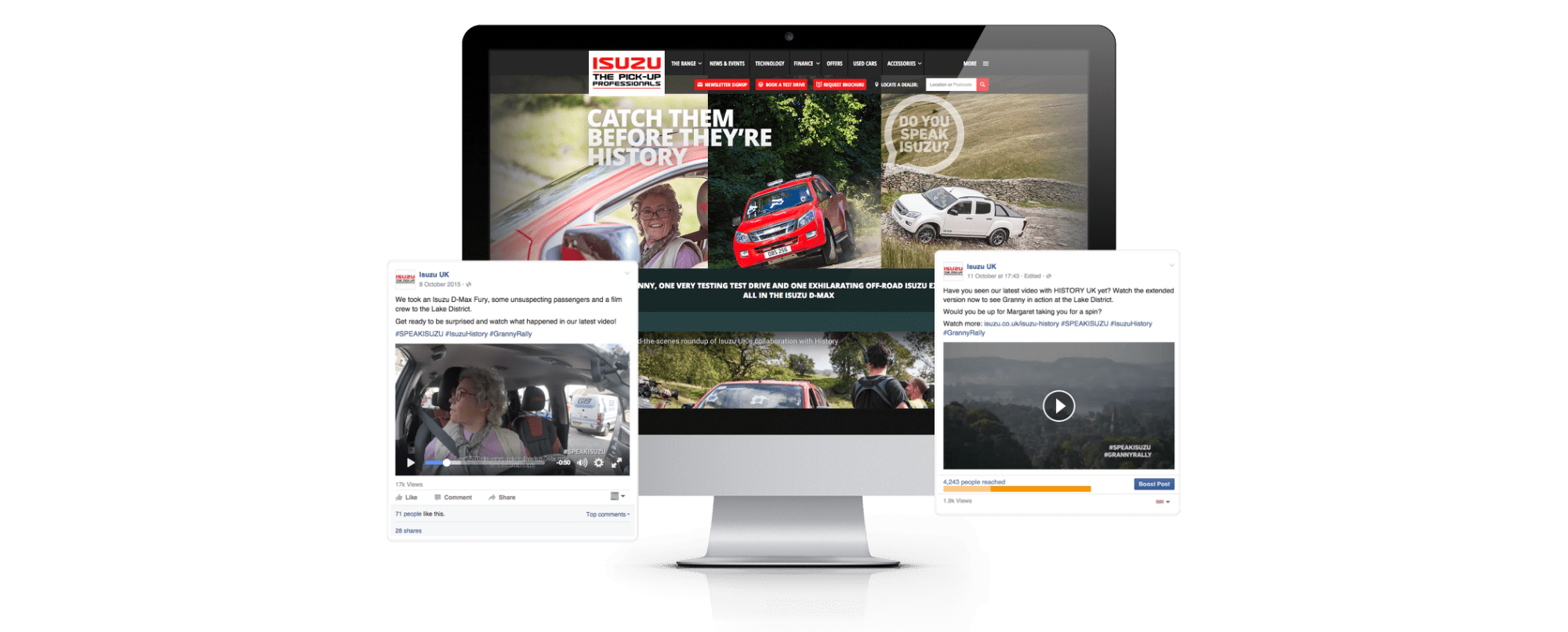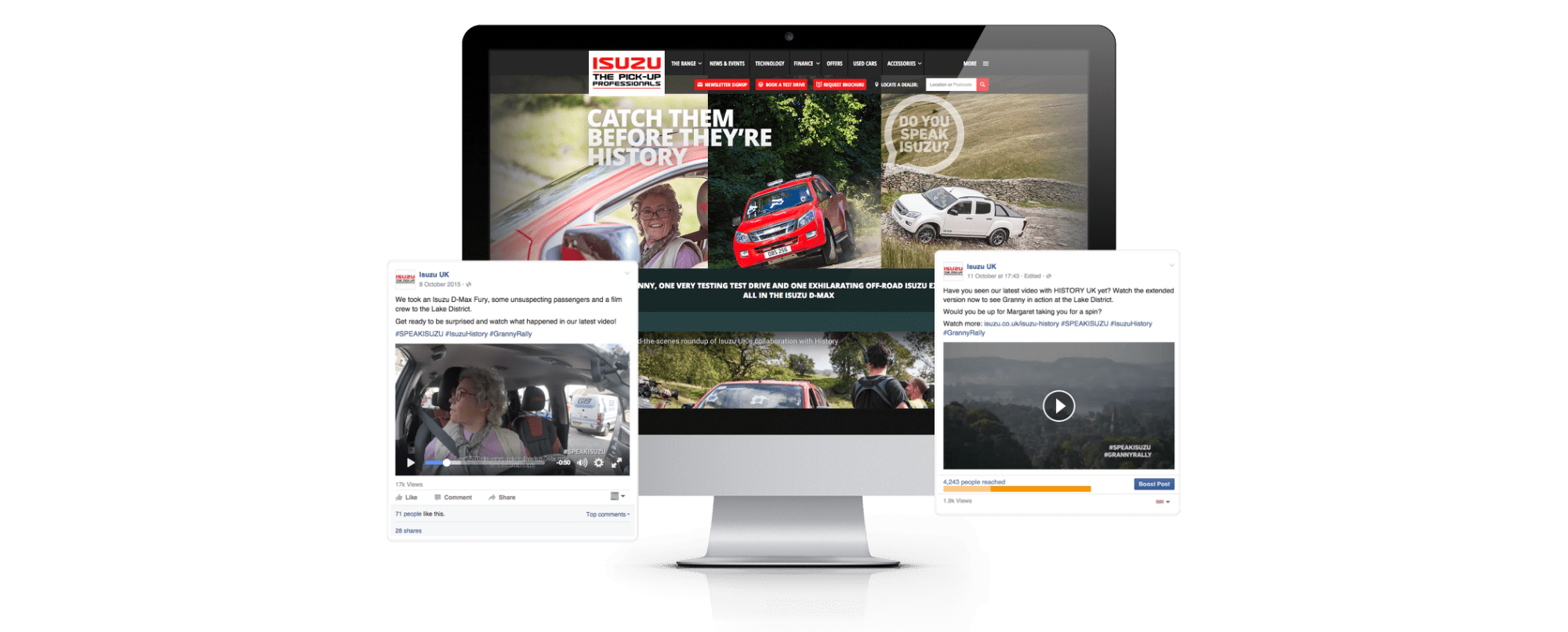 RESULTS
The Granny Rally branded content TV campaign created a successful platform from which we achieved significant traffic onto both social media, the branded YouTube channel and the campaign microsite. Within the social and online environment we used paid media to amplify the campaign and drive viewers to a dedicated microsite that was designed specifically to focus on conversion to enquiry.
6,000+
Twitter Impressions
The outcome was fun, energetic and not your usual car advert campaign. We demonstrated clearly that the pickup can take on any elements, no matter the driver... even our granny.
[unex_ce_button id="content_tm2bvgqd1" button_text_color="#bc0b0a" button_font="semibold" button_font_size="12px" button_width="auto" button_alignment="center" button_text_spacing="2px" button_bg_color="" button_padding="15px 40px 15px 40px" button_border_width="3px" button_border_color="#bc0b0a" button_border_radius="0px" button_text_hover_color="#000000" button_text_spacing_hover="2px" button_bg_hover_color="#bc0b0a" button_border_hover_color="#bc0b0a" button_link="/contact" button_link_type="url" button_link_target="_self" has_container="1" in_column=""]CONTACT US[/ce_button]