MYRIAD PRODUCT LAUNCH
Boss Design
____
Services Performed
Branding
Social Media
Art Direction
Creative Direction
Web Design
Video Production
Print Design
BRIEF
We were asked by Boss Design to provide a full web design & development, digital and print campaign for their newest furniture range, Myriad. We were tasked with building both a 'teaser' landing page and a full site for the launch of the product, as well as creating anticipation and driving traffic using PPC advertising and Social Media along with print material such as a flipbook to replicate the animation and a product brochure for Boss Design's sales team.


APPROACH & PROCESS
The unique selling point of Myriad is the range's 'Infinite Possibilities'. This was expressed through an interactive landing page that allowed the user to reconfigure the product and get an idea of how it could meet their own unique requirements. This approach was developed through print material and promotional posts, displaying the different setups that can be achieved with such an inventive range.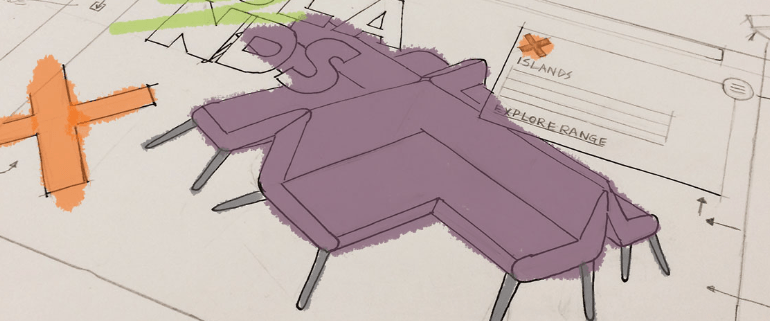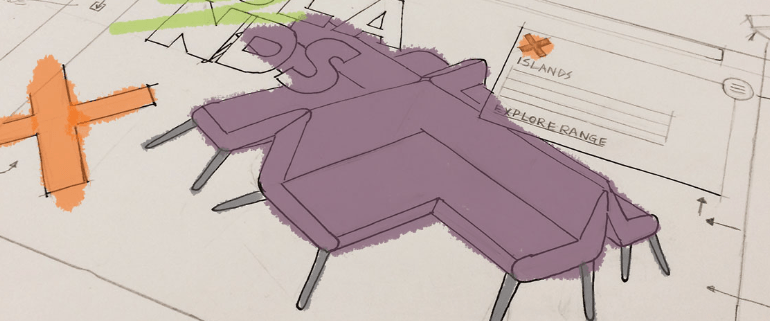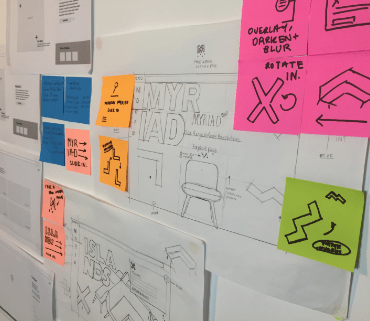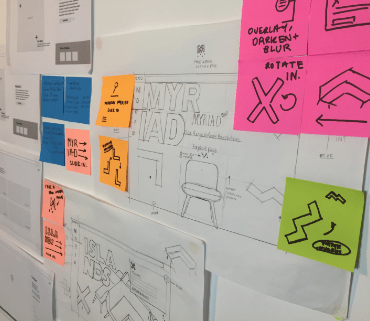 [unex_ce_button id="content_2has9ti78,column_content_f6uqm17ej" button_text_color="#fe019a" button_font="semibold" button_font_size="12px" button_width="auto" button_alignment="center" button_text_spacing="2px" button_bg_color="#f4f4f4" button_padding="15px 60px 15px 60px" button_border_width="3px" button_border_color="#fe019a" button_border_radius="0px" button_text_hover_color="#000000" button_text_spacing_hover="2px" button_bg_hover_color="#099fff" button_border_hover_color="#099fff" button_link="https://wearecoal.co.uk/net-magazine-feature-myriad-project/" button_link_type="url" button_link_target="_self" has_container="" in_column="1"]READ NET MAGAZINE ARTICLE[/ce_button]
Our objective was to raise awareness of the Myriad brand through distinctive content that fit seamlessly alongside Boss Design's offline activity. We assisted with expanding the reach of launch activity on the ground into the digital sphere, through Social Media and live streaming on Periscope.
RESULTS
Through the application of our digital strategy for Myriad, we were able to establish the new range alongside Boss Design's existing stable of products, and introduce brand new audiences to them through effective advertising and engaging content.




"We were blown away by the reception Myriad received from Boss Design's team and at Clerkenwell Design Week. All aspects were thoughtful and of a high quality with no stone left unturned, helping to present such a brilliant product to the market."
Eve Fitzhenry - Head of Marketing @ Boss Design Group
[unex_ce_button id="content_tm2bvgqd1" button_text_color="#fe019a" button_font="semibold" button_font_size="12px" button_width="auto" button_alignment="center" button_text_spacing="2px" button_bg_color="" button_padding="15px 40px 15px 40px" button_border_width="3px" button_border_color="#fe019a" button_border_radius="0px" button_text_hover_color="#000000" button_text_spacing_hover="2px" button_bg_hover_color="#fe019a" button_border_hover_color="#fe019a" button_link="/contact" button_link_type="url" button_link_target="_self" has_container="1" in_column=""]CONTACT US[/ce_button]