ADVERTISING
Semilac UK
____
Services Performed
Creative Direction
Art Direction
Design
Photography
BRIEF
The brief was to create a print advertising campaign for a new entry into the UK Gel Nail marketplace.

Our aim was to help Semilac get the maximum exposure possible and to do that they, needed a strong campaign that would cut through the noise and stand out in the industry.
#Beautywithoutcompromise
We created a campaign that would showcase strong women looking glamorous. Not on the red carpet or on a catwalk but doing things that are outside of industry expectations. Women who have achieved in their field and not compromised.

We worked closely with the brand to identify brand ambassadors who matched these qualities and were able to recruit Jazmin Sawyers the British Athlete representing GB in the Long Jump at the IAAF World Championships in 2017, Dani King the British Olympic Cyclist and Giselle Ansley the British Olympic Hockey Player.
#Beautywithoutcompromise for women that are as strong as the Semilac nail gels.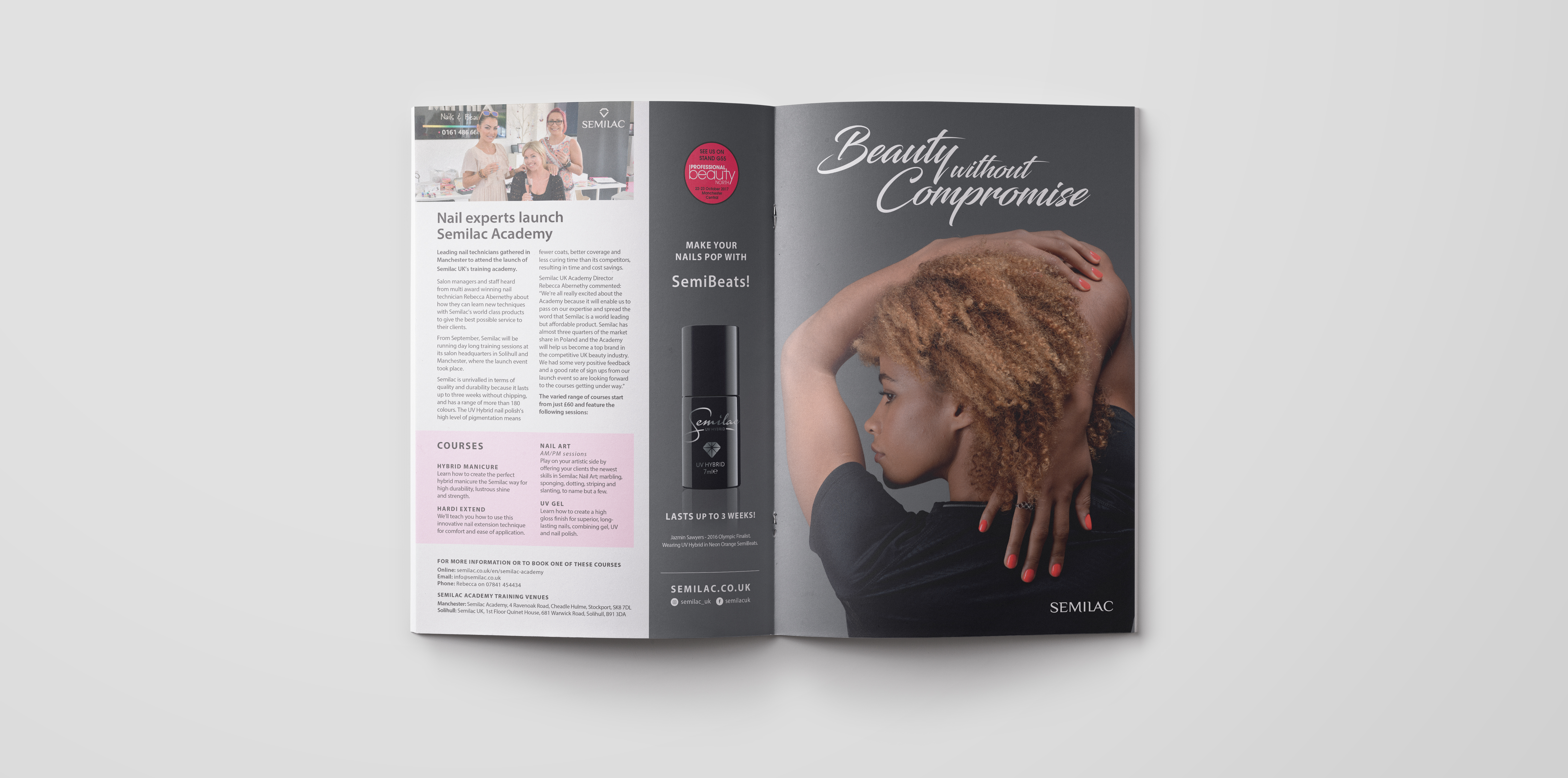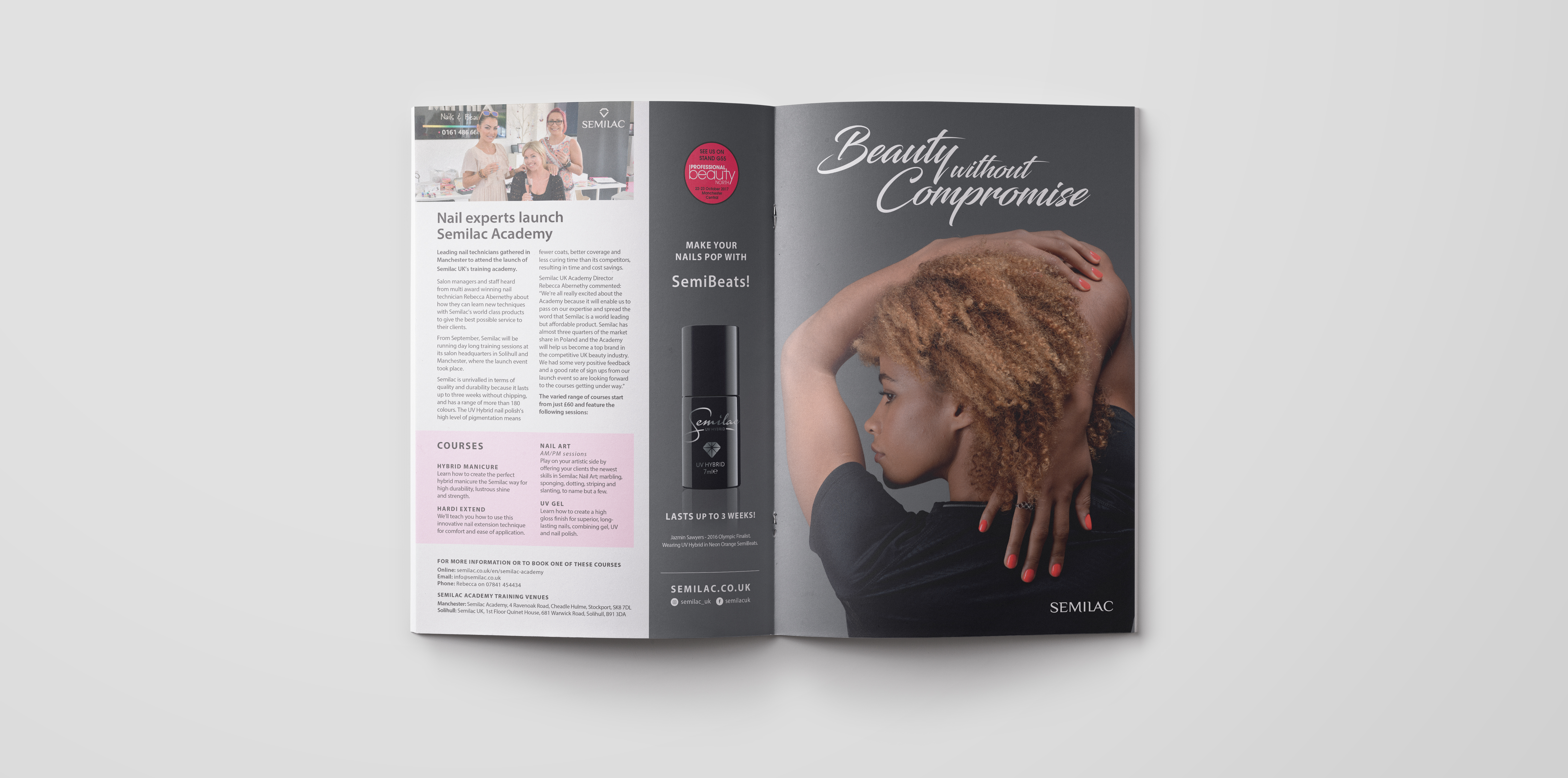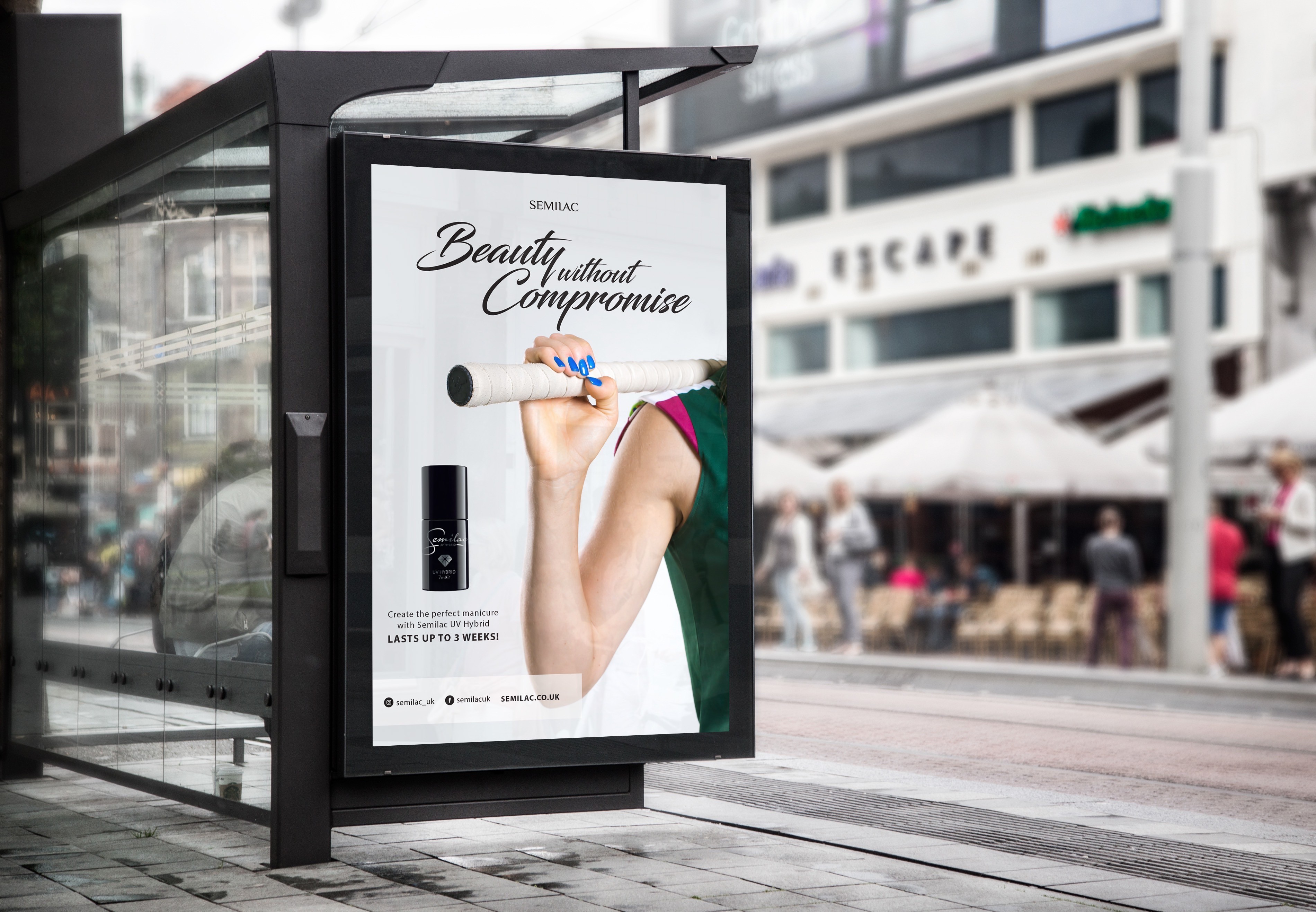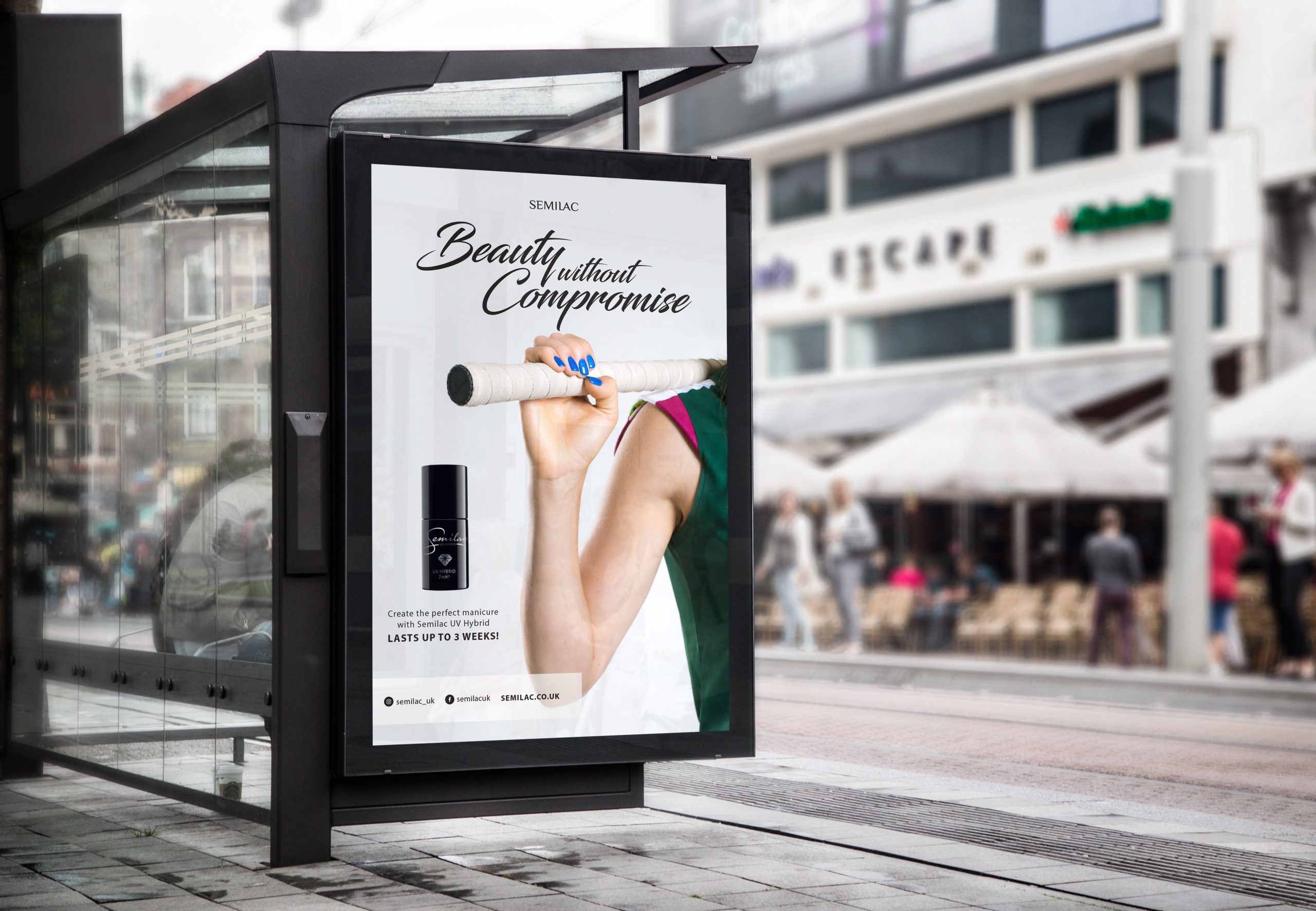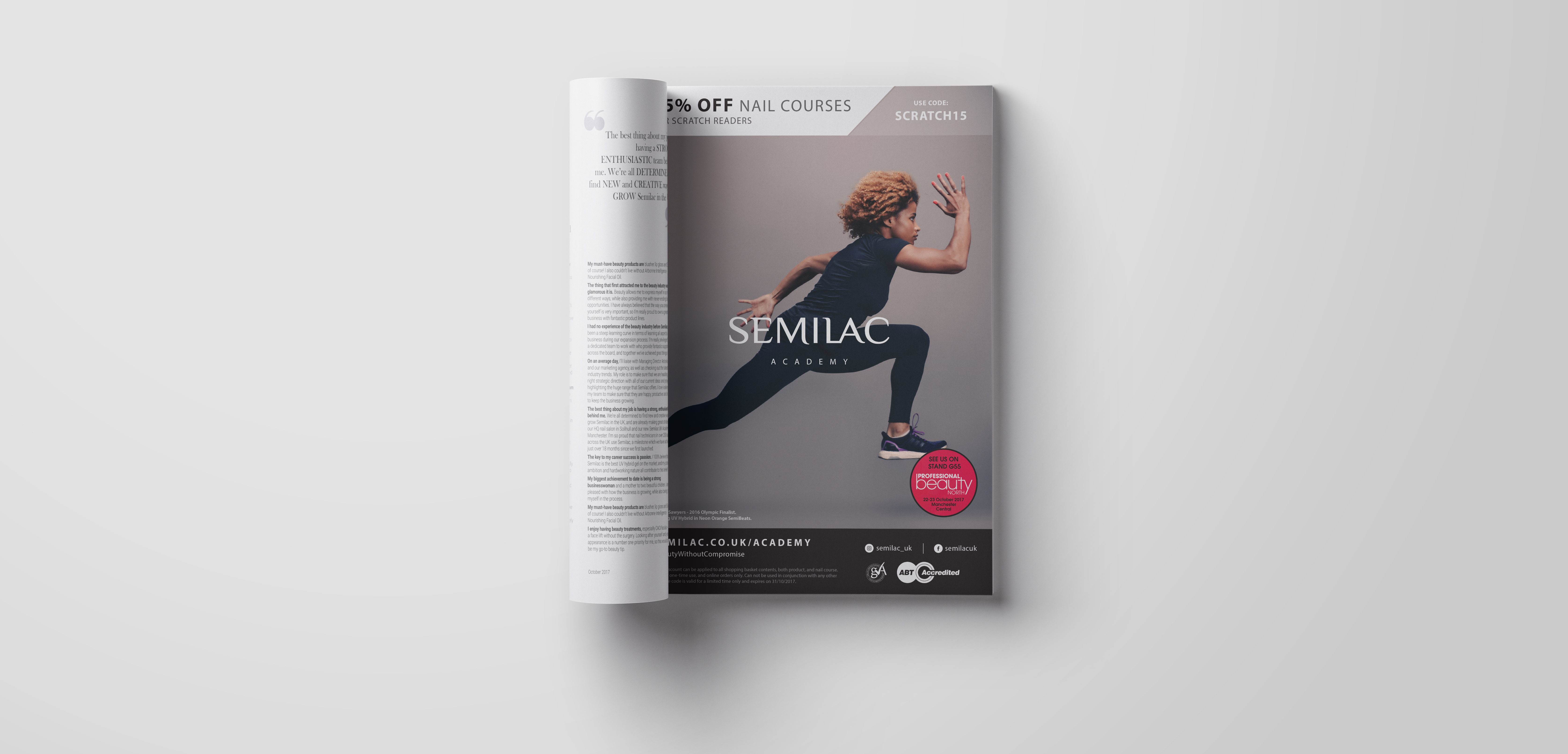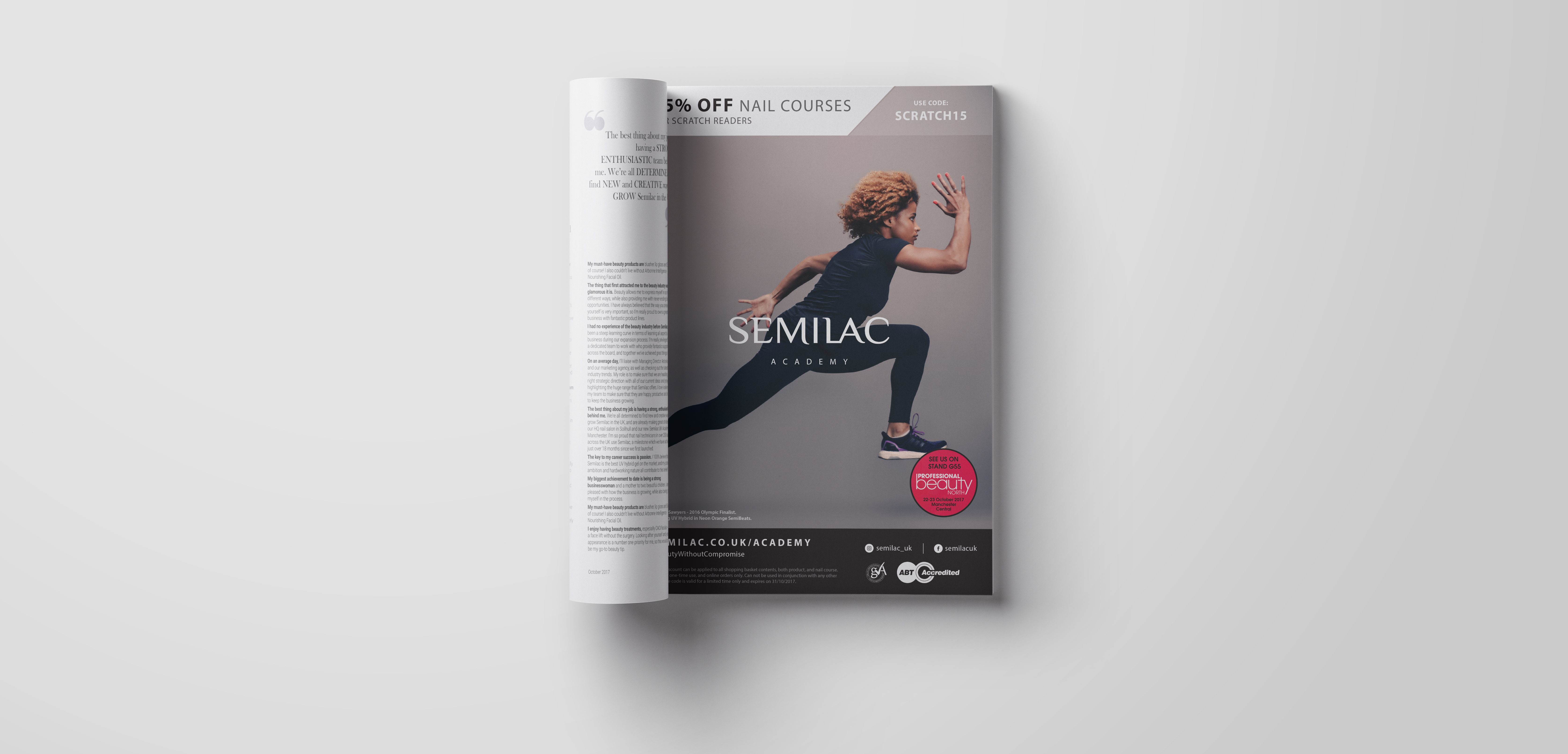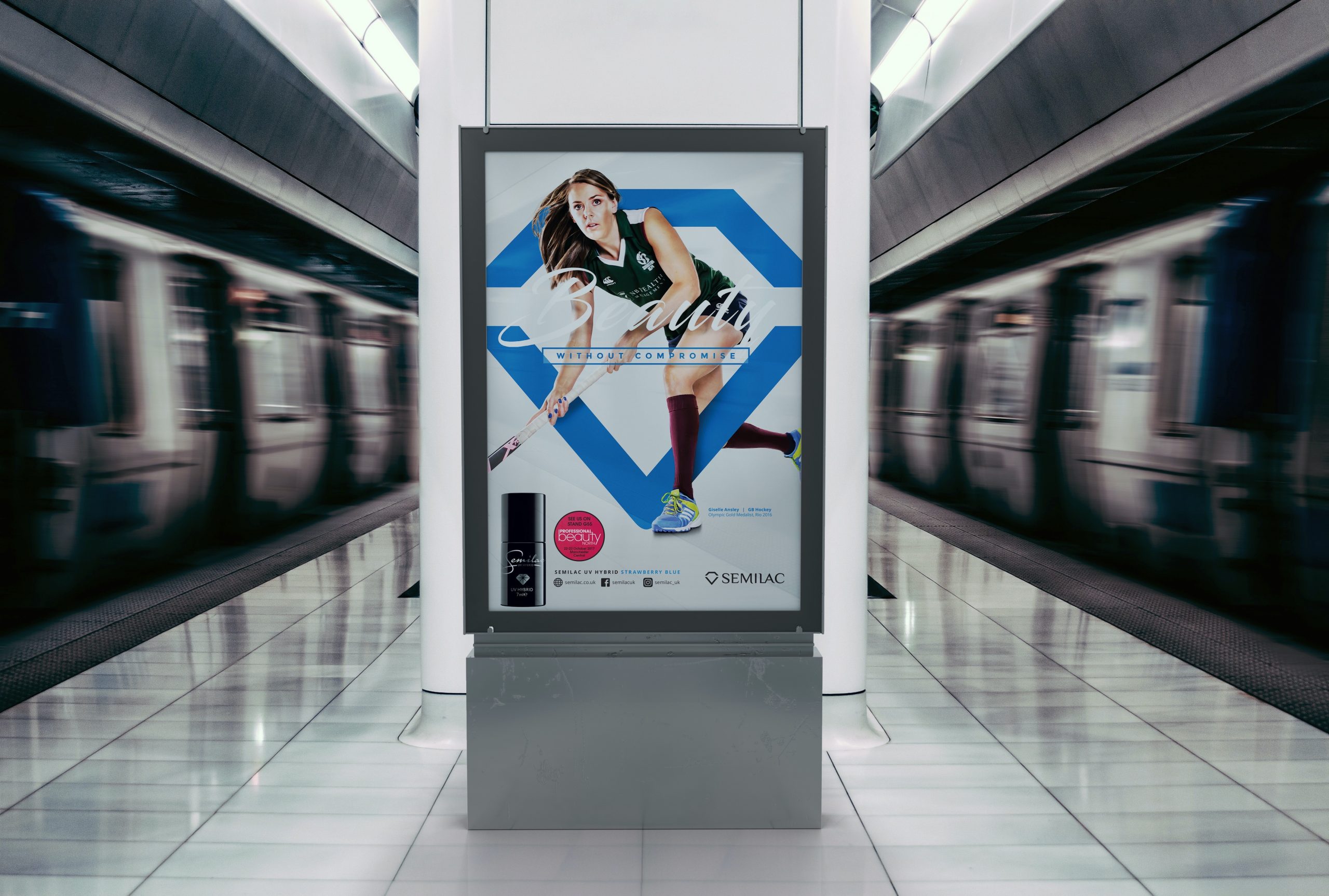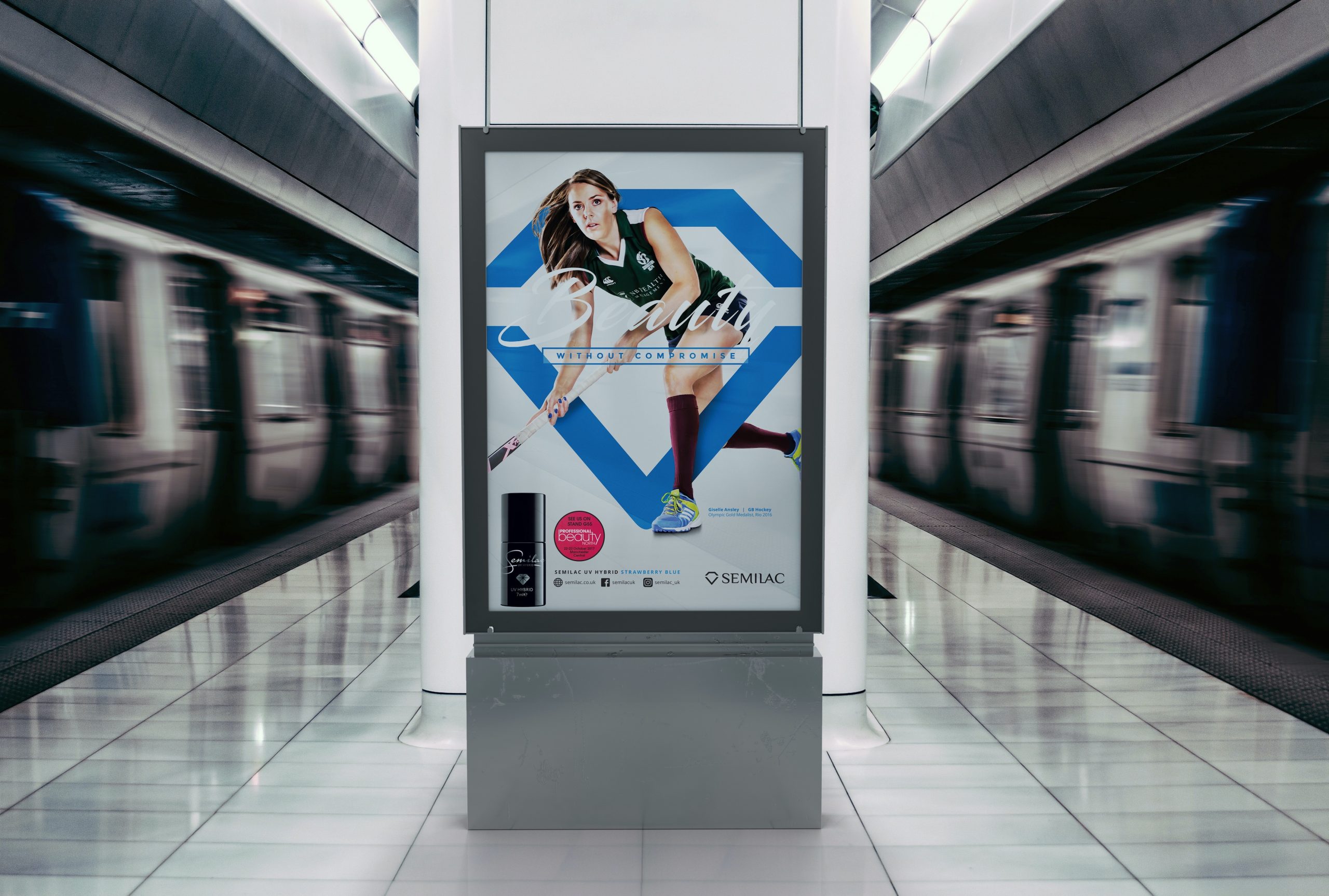 RESULTS
We achieved a bold, dynamic and engaging campaign that reached new audiences both within the consumers and retailer sectors.
The boldness of the campaign struck us from the start. There was no hiding!
[unex_ce_button id="content_tm2bvgqd1" button_text_color="#fe019a" button_font="semibold" button_font_size="12px" button_width="auto" button_alignment="center" button_text_spacing="2px" button_bg_color="" button_padding="15px 40px 15px 40px" button_border_width="3px" button_border_color="#fe019a" button_border_radius="0px" button_text_hover_color="#000000" button_text_spacing_hover="2px" button_bg_hover_color="#fe019a" button_border_hover_color="#fe019a" button_link="/contact" button_link_type="url" button_link_target="_self" has_container="1" in_column=""]CONTACT US[/ce_button]